Action Truing and Blueprinting service
For Field, Stalking and Range Rifles
All action truing and blueprinting is done in house using dedicated single point tooling. The action is mounted in a specially designed jig that allows us to dial in the bolt raceway. Once this is done it allows us to make truing cuts to the action face and bolt lug abutments. The same process is then carried out on the rifles bolt. When combined with a new barrel it helps maximise the rifles accuracy potential.
Action Truing Prices From: £160
The first part of the action truing service is to mount the action in to our in house custom made truing jig. Once the action is dialled in to within 0.0002" - 0.0003" we can begin.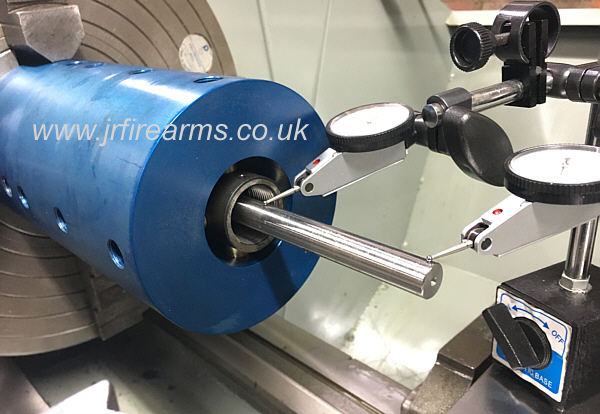 A nice close up shot showing the condition of the action face before any truing cuts.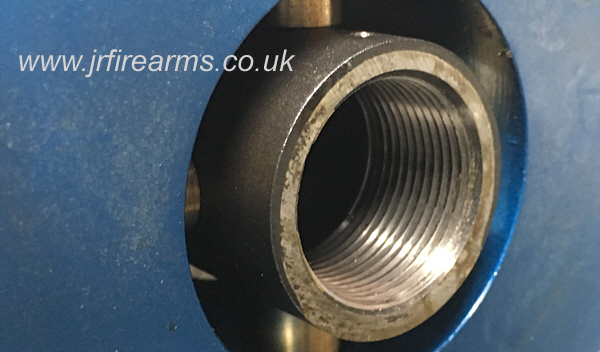 This picture shows the action face after the first truing cut. As you can see the action face is clearly out of true.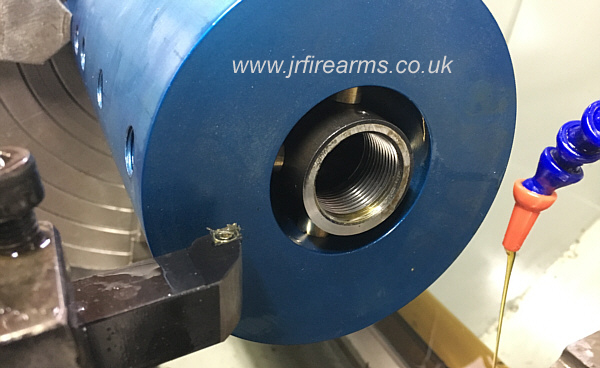 Showing the action face trued. This particular Remington action took a total cut of 0.004" to bring the face in to true.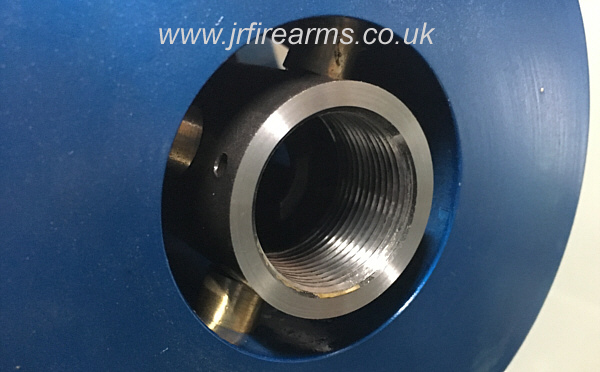 If you look closely inside the action you will see that the bolt lug abutments are now cut and trued to the face of the action.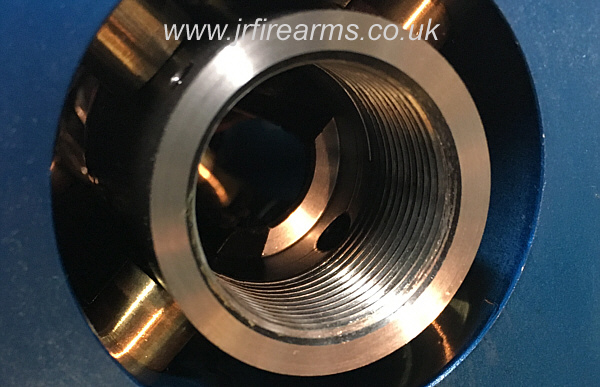 The next stage is to mount the bolt in to the bolt truing jig and dial it in.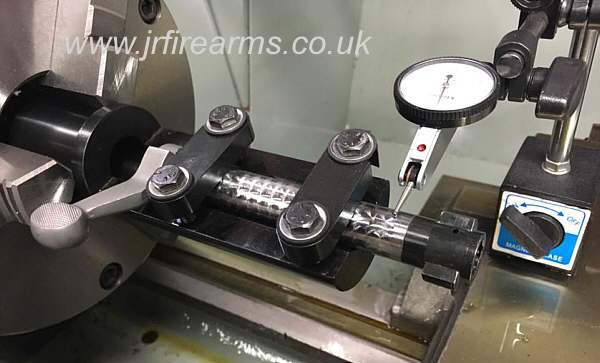 The bolt faces are now cut until they are true.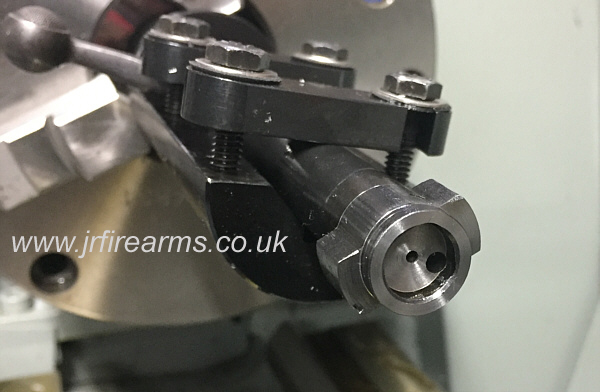 The final part of the bolt truing service is to cut the rear lugs until true.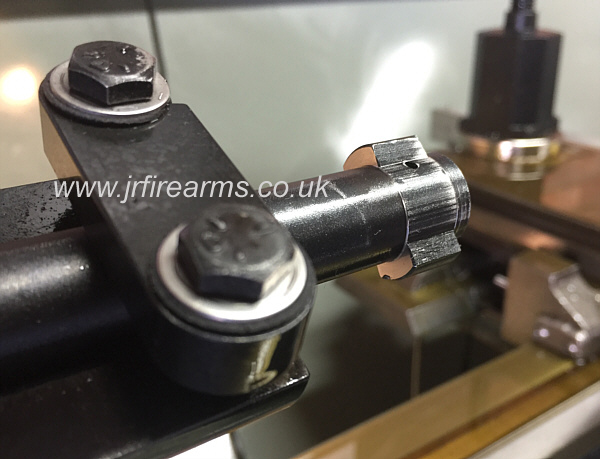 Both the action and bolt are now machined true

Registered firearms dealer RFD Bedfordshire, Buckinghamshire, Hertfordshire, Northamptonshire, Milton Keynes, Gunsmith services, gunsmithing, trigger tuning, muzzle screw cutting, rifle rebarreling, barrel threading, barrel chambering, barrel shortening, barrel crowning, AR 15, Remington 700, Howa 1500, Sako, Tikka, CZ 452, ruger 10-22, custom action blue printing, sound moderators, mcmillan stocks, bell and carlson stocks, manners stocks, trigger spring upgrade, tactical rifle, stalking rifle, rifle bedding, lathe concentric muzzle threading, timney trigger, jewel trigger, barreling, shilen barrels, lothar walther barrel, krieger barrel, border barrel, bergara barrel, bartlein barrel, armalon barrel, reloading supplies. Rifle action truing tools. Rifle action truing service.