Bolt Fluting Service UK.
Why not set your rifle apart from the rest with a fluted bolt. We can flute most rifle bolts, including Remington 700 short action, Remington 700 long action, Sako 75, Sako 85, Tikka T3, Tikka T3X, Tikka 590, Tikka 595, Howa 1500, Begara B14.
If your rifle is not listed, please get in touch as we may still be able to help you. All of our rifle bolt fluting is done in house on a Haas CNC milling machine with full fourth axis capabilities.
We write all of our own programs and tool paths, which enables us to offer a fluting service which is second to none.
Serveral patterns are available, including Straight, helical and diamond. Helical fluting is avaiable in different twist rates. Bolts are fluted with 6 flutes as standard, but we can vary this upon request. The flutes can be cut with a standard radius or multi-faceted.
Please note:Diamond pattern is not suitable for all rifles.
Please take at look at the pictures below which will give you some idea of the final finish.
Price £100
A few pictures showing the bolt fluting patterns available.
Remington 700 with multi-faceted Spiral flutes.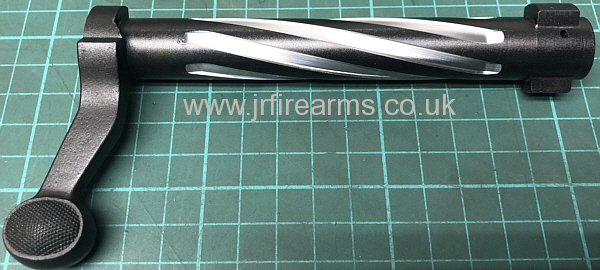 Sako 85 fluted with standard radius flutes.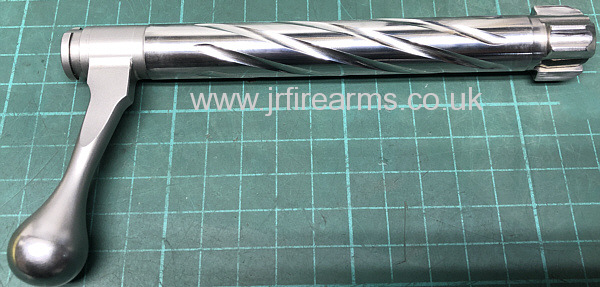 Howa 1500 with multi-faceted pattern.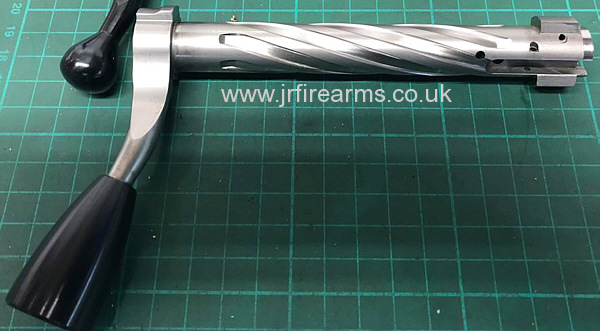 Showing a Tikka T3 with standard radius.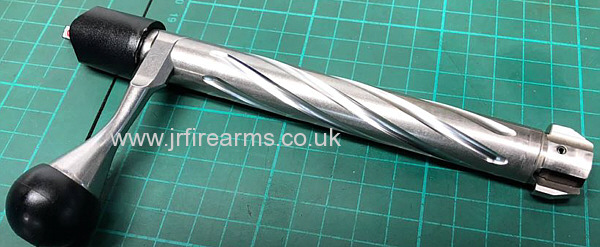 A sample of our diamond design.

Below is a typical setup on our Haas CNC 4 axis Mill.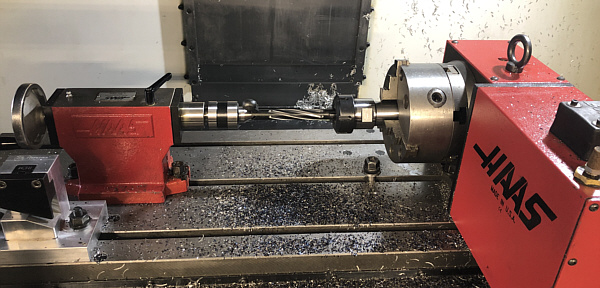 Available for most makes of rifles.

Remington - Howa - Sako - Tikka - Begara
Please give us a call to discuss your requirements
Remington 700, Howa 1500, Sako 75 , Sako 85, Tikka T3, T3X, Tikka 590, Tikka 595, Bedfordshire, Buckinghamshire, Hertfordshire, Northamptonshire, Milton Keynes, London, Dunstable, Luton, Houghton Regis, Amphtill, malden, toddington, aylesbury, buckingham, leighton buzzard, Gunsmith services, gunsmithing. Beds, Bucks, Herts, Northants, London, north london, south london, east london, west london. Oxfordshire, Oxford, leicester, leicestershire, Peterborough, Lincolnshire, lincoln.